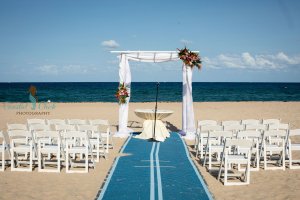 Intimate weddings also called (micro-weddings) are not only trending around the world but here at Elegant Events by Michalea also. Our bride and grooms are opting for small and intimate gatherings where they can celebrate with their closest loved ones, be fully present with all of their guests and enjoy a warm, cozy vibe. We have had the pleasure to plan and execute some of the most amazing intimate, out of the box weddings. Now we have fallen in love with  "Intimate Weddings and have extended our services exclusively to cater to the micro-wedding bride and groom.
Why we Love to Plan Intimate Weddings
Our Elegant Events by Michalea team LOVES working with bride and grooms – to – be on intimate weddings. We have gained the title "The Micro- Wedding Specialist." Life is simply about celebrating with meaning while feeling every single "feels" and we absolutely love the warm, cozy feels that we all experience with an intimate wedding. We love to plan intimate weddings because we get a chance to give micro-wedding couples the same extravagant experience as we would a larger wedding. Many couples tend to believe that bigger is better and we love showing them that this isn't always true. Although micro-weddings are small in size, this doesn't mean a couple has to scale down on extravagance, they can get as creative as they want by allowing their personal style to take center stage. As a matter of fact, because the guest count is smaller, a couple can splurge on the special things that matters to them the most.
Our Wedding Coordinator 
Our Wedding Coordinator Michalea (The Micro-Wedding Specialist) brings 18 years of planning, design and event managing experience to your wedding journey. She is known as one of the best in Central to South Florida. Her love for intimate weddings stretches beyond the heart. She is patient and extremely lovable.
Our Style and Personality
Our intimate wedding planning style is definitely unique with lots of freedom to personalize from start to finish. We encourage our couples to bring their creative style to the table. We also encourage that it's totally okay to be a non-traditional couple who wants to color outside the lines, and create their own traditions. When a couple's personal style is infused in their special day, it makes their wedding day experience even more enjoyable.
The Exclusive Experience
What makes us different from other intimate wedding coordinators is the exclusive service that we provide our clients. We take the time to carefully listen to our client's needs and plan accordingly to give them an exclusive planning process.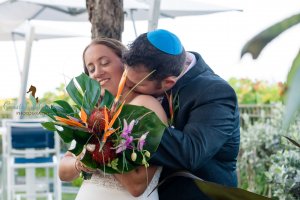 Our Services and Packages 
We offer Full Service Wedding Coordination. Planning, Design and Wedding Day Management. We also have an A- La- Carte menu to help you elevate your wedding planning  experience. Our packages are exclusively customized based upon their needs and desires. To learn more about our services and packages please visit the link provided https://eleganteventsbymichalea.com/services/
Our Features and Awards
– The Bridal Society
– Black Nuptials
– Best of the Palm Beaches https://marriedinpalmbeach.com/best-of-the-palm-beaches-2022/
– Married in Palm Beach
Are you overwhelmed by the thought of planning a wedding with 100+ guests? Are you desiring a smaller gathering with just close family and friends? Contact us today and let's get you started by planning your intimate wedding celebration.