5 Things Every Wedding Needs
There are many things that every couple needs in order to have a wedding. Some many need more things than others. Well I've put together a little list of things that I think every wedding needs and what guests most definitely talk about.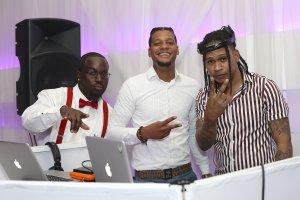 A Good DJ/Band – At wedding receptions the tradition is to dance the night away. Good entertainment is a must. A good DJ can help pick up the crowd when the energy on the dance floor is sluggish or cool it down to help you guests to catch their breath. You and your fiancé should put together a playlist of songs you want played and don't want played. Will also serve as your MC. Having beautiful flowers,  cake, décor is great for ambiance, but they won't keep your guests entertained. Be sure to book in advance
Good food – Make sure you schedule tastings with at least 3 different caterers if not using a venue with in-house catering. Be sure to get a list of food allergies from your guests. Also check to see if any guests are vegetarian /vegan. If the food is bad, guests will take. On the other hand, if the food is great, guests will definitely remember. Side note, One of the factors that will go into the type of food you serve is the time of day your reception is held. People except to eat good at a wedding.
A Timeline – Like the old saying goes If You Fail to Plan, You Plan To Fail. A timeline is very important because it make sure everyone is on the same page. A wedding day timeline will help you, and your bridal party when you need to be ready and where. Without a time your wedding day can get pretty chaotic and stressful. The timeline lets your vendors know when they need to be ready and have you ready for the next thing on the agenda. Build in time to be late. Your wedding day will be planned out and ready for you to enjoy.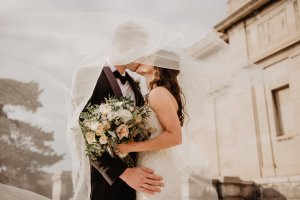 A Backup Plan – No matter if you're having a outdoor or indoor wedding you need a good backup plan. If you are having an outdoor wedding in Florida you definitely need a backup plan. Besides doing the rain dance or saying a prayer to the Man Up Above, you cannot predict mother nature. No matter what venue you choose, if you are getting married outside, there should be a backup plan in place. Many venues can just move your celebration inside to one of their ballrooms. It is also a good idea to have a tent on standby. Make sure it fits your budget. Even if you are having an indoor wedding you still need a backup plan. Something can happen and a vendor is running late or not able to make it due to some sort of emergency.
A Wedding Planner/Coordinator – One of the things many couples regret ,is not hiring a wedding planner or coordinator . When your hire a planner you are making an investment in a person who is knowledgeable, organized and detail oriented. Wedding Planners and Coordinators are excellent problem solvers. They can help you sort our any issues, foresee problems that can arise and have a backup plan. Planners work with other wedding vendors and often have connections. A planner can also save you time and time is money. Wedding planners are vital to the planning process, reducing stress, but more importantly they are there to make sure you are present in each and every moment of your wedding.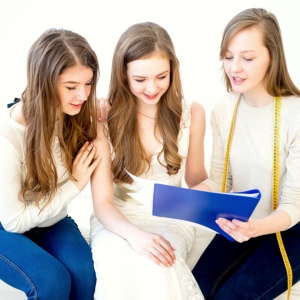 If you need help with your wedding planning, please reach out to us today! Happy Wednesday