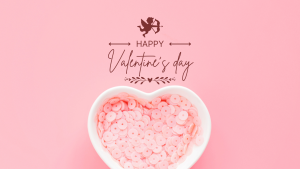 Sharing your heart with the one you love is the sweetest ever and how romantic it is to share love letters, cards and notes? Whether it's your wedding day, anniversary, just because, or you're just falling in love all over again there's just something extra special about receiving a heartfelt, handwritten note or reading to make your heart feel extra special. Need a little help speaking the language of love that'll perfectly articulate how you feel? We've got you covered. Here's 8 of our favorite love quotes that you can use in your wedding or share with your spouse.
"I never had a moment's doubt. I love you. I believe in you completely. You are my dearest one. My reason for life." – Ian McEwan.
"I love you, not only for what you are, but for what I am when I am with you. I love you, not only for what you have made of yourself, but for what you are making of me."– Roy Croft
"When you feel alone, just look at the spaces between your fingers and remember that's where my fingers fit perfectly." – Noah Wade
"I want all of you, forever, you and me, every day. – Nicholas Sparks, 'The Notebook'
"A successful marriage requires falling in love many times, always with the same person."
"Happy marriages begin when we marry the ones we love and they blossom when we love the ones we marry." – Tom Mullen
"Marriage flourishes when the couple works together as a team: when both husband and wife decide that winning together is more important than keeping score. Good marriages don't just happen. They are a product of hard work." – Michelle Obama
"In case you ever foolishly forget, I am never not thinking of you." – Virginia Woolf
I hope you truly enjoy Valentine's Day you that someone special!