DON'T LET THE CORONAVIRUS RUIN YOUR WEDDING
I don't know about you, I'm seeing many many people panic and stress out from this Coronavirus. I know that many are concern about the Coronavirus. Planning a wedding is stressful in itself, without  having to stress over a virus. I've been in the stores and seen shelves empty. People are buying up all the water, sanitizing wipes, soap and toliet paper of all things.
Well as a wedding professional my #1 goal is always the safety of my clients, the families and guests.  As you preparing for your wedding you should also be concerned for your guests and family.
Here are some ways to plan your wedding around the Coronavirus
If you have a planner or coordinator both of you should stay informed with by the CDC and Health Department. Communicate with your guests on a regular basis. There are some travel advisories and mandatory quarantines. You don't want to put your family and guests at risk. Let them know you understand if they choose not to attend your wedding.
1. Safety
The safety and well being of your family and guests should always be a priority. To stay informed with up to date information about this virus, check out the CDC and your local Health Department. Keep your guests informed and encourage them to follow any recommended policies, especially if they have been traveling.
No one wants to put their guests in a sticky situation.  You and your fiance should acknowledge the situation with your guests. Let them know that you understand if they choose not to attend.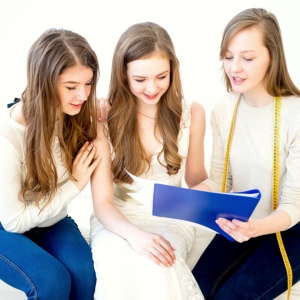 2. Have A Plan B 
Your planner or coordinator should already be working or have a backup plan for "just in case". I suggest that you take a look at all your vendor contracts. Make sure you review the vendors policies about their cancellation, refund and postponement policies. If you have event insurance, take a look at your policy. There are sure to be financial responsibilities when creating a backup for this virus.
Some Back Up Plans to Consider
You may have to postpone your wedding
Change your venue, especially if you're having a destination ceremony where there are travel advisories
Just have a small ceremony and have a big celebration after everything has calmed down
As a last resort (depending on bad this virus will get) you may have to cancel your wedding.
If you are having a bridal shower, bachelorette/bachelor parties, you may have to consider other alternatives.
In your backup plan consider how you will communicate with your guests, venue and vendors with any alternative wedding plans.
3. You May Have to Cancel Your Wedding
I truly hope no one has to cancel their wedding. You may have to if……
If you, your fiance, or family members are considered high risk
Many vendors are pulling out because of a risk
You guest are canceling
You just become too stressed and it really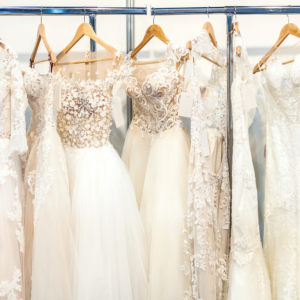 4. Check on your wedding and bridesmaids gowns.
As many as 80% of the wedding gowns are made in China. Some retails could see a major delay in shipment. I would suggest you call the retailer where you purchased your gown from to about any possible delays. If you haven't bought a gown you, try shopping at stores that have inventory in the U.S.  or buying off the rack.I spoke to Lenyce Boyd, the owner of Bacio Bacio Bridal Salon in Wellington, Florida and she said that she is receiving calls from some mothers who are worried about shipments. She said that so far her designers haven't reported any shipment delays. http://www.baciobacio.com/
I also emailed Jennifer, the event coordinator for the The Ben hotel located in downtown West Palm and she said this virus has not affected any events. Jennifer stated that they are closely monitoring the situation and collaborating with the Department of Health.
When it comes to planning your wedding during this time, you, your fiance and planner make the best decision with the information that's available. I hope this advice was helpful to you. Feel free to reach out by email at info@eleganteventsbymichalea.com or send a message via social media@Elegant Events by Michalea.
I wish you the best of luck.