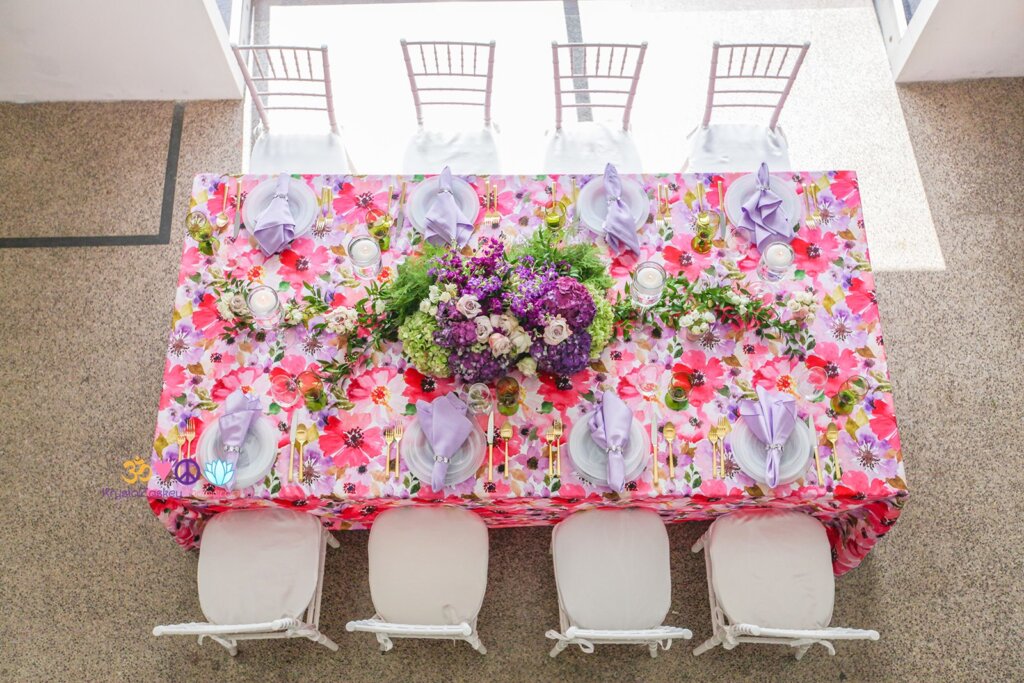 krystalzaskeyphotography.com
There is a little trend that I think will be around for a while. Micro Weddings!
What is a Micro Wedding? A micro wedding is an intimate affair, usually with no more than 50 guests.  A micro wedding is planned just like you would a traditional larger wedding, but just done on a much smaller scale and a little less stressful.
To see if a Micro Wedding is right for you, ask yourself a few questions.
1. Are you okay with forgoing a full bridal party at your wedding?
2. Would you like to spend more quality time with your guests?
3. Do you want something non-traditional?
Everyone's special day will look different. Below are the main elements that go into planning a small and intimate wedding.
BUDGET & GUEST COUNT
Setting a budget and guest count is a very crucial step in planning a micro wedding. One of the biggest cost of a big wedding is food and drink. The more guests you have the more you will spend. Typical micro weddings have 50 guests or less, but it's totally up to you. Only invite the people that you and your fiancé can't imagine not being at your wedding. Once you come up with a number for your budget and guest, you are ready to dive into those other details
WHEN
In the wedding world there are seasons, times and days. Weekends and evenings are the most popular. You and your fiancé should choose whatever date and time works for you. Just remember to consider the time (sunrise or sun set is the best time for photos) and temperature if you're having an outdoor celebration. The temperature may affect makeup, attire, and comfort. If you're flexible you want to consider some off dates, mornings/afternoons or weekdays. It's a great way to open up more options and save money to put somewhere else.
LOCATION/WHERE
An advantage of having a micro wedding is that you can have your celebration is some unique spaces.  There are so many places here in Palm Beach and South Florida like art galleries, the beach, in a beautiful backyard, or a park. Have your guest sit in a circle for social distancing and you will literally be surrounded by love. You can let your imagination run wild.
Pro Tip
Don't limit yourself to a venue for both your ceremony and reception. You can have your ceremony at the top of mountain and your reception in a private room at your favorite restaurant.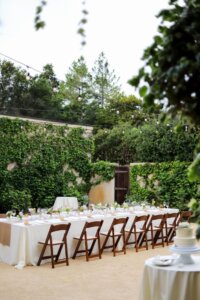 DECOR
Oh my gosh, you can be creative as you want to be. If you want to have elaborate décor, flowers, candles, hanging chandeliers the possibilities are endless. You can even have a picnic style casual BBQ. One thing you could do is write your guest personal little thank you notes and leave them in their chairs. By having less people you can splurge more on the little details.
THE CEREMONY
Civil?  Traditional religious?  Spiritual but not religious? Unity candle or sand? Guests sitting or standing? First Look or wait? You and your fiancé should discuss what type of ceremony you want. If you have a planner or coordinator they will be able to help your figure things out.
VENDORS
For a small wedding your primary vendors are officiant, photographer, florist and at least a coordinator. Next on your list should be hair and makeup and a videographer. A live musician or small band would be a nice touch but if you want a DJ then go for it.
MARRIAGE LICENSE
Don't forget about this! This is the most important. Whatever state you are getting married in is where you will get your license. You should call the local government office to see what are the general requirements, the waiting period and any logistical concerns about non-citizens.
RELAX        
Planning a small wedding doesn't need to be stressful. Give yourself some time to research and talk to vendors. If you don't have a planner or coordinator, reach out to one with any questions you have.  If you feel like you're being buried hire a planner Whatever they charge , will be totally worth it so you won't have an anxiety attack and blackout on your wedding day. Lastly remember to Breathe.