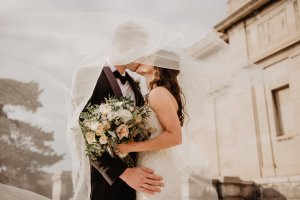 As you start the wedding planning process you will hear the terms wedding planner and venue coordinator. They sound pretty familiar, but they are totally different. Many brides think they perform the same tasks, since most venues offer a coordinator. Many brides think they don't need a wedding planner or least a wedding coordinator. Well I'm here to tell you that a venue coordinator and wedding planner have two different jobs.
Wedding Planner Vs Venue Coordinator
If the venue you choose has a venue coordinator, you need one and a wedding planner to be sure that you wedding day goes smoothly. In order to afford any extra stress during your wedding, it's important to understand what each one does.  A venue coordinator's responsibilities are limited to the venue, but a planner's job can be endless
Venue Coordinator
The venue coordinator main concern is the venue, they are paid employees of the venue . Their main job is to focus on managing their staff, highlighting the venue and giving you a preferred vendor list*, handle your catering needs They are there to make sure that the venue facilities as agreed upon are available to you and your guest.. Venue coordinators will also work with you on the room layout and final invoice. The venue coordinator is only the point of contact between you and the venue staff. Many times the venue coordinator will leave the venue once you cake is cut and served.
* *Here's a tip. As you venue if the vendors on their list Paid to be on there.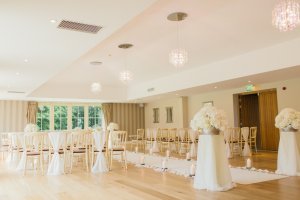 Wedding Planner 
In contrast a wedding planner or coordinator works for you, the bride and groom. A wedding planner will be with you from beginning to end.  One of the jobs of a planner is make sure everyone is on the same page, including the venue. Planners visit possible venues, review contracts, attend tastings, create timelines, coordinate your rehearsal and are with you at your offsite ceremony. If an emergency arises with one of your vendors, you planner will know just what to do. If you get a snag in your dress, a groomsmen forgot his sock, a planner has an emergency kit to fix any issue.
Example
True story , I had venue coordinator tell a bride that she didn't need a wedding planner. Well a week before the wedding the bride and groom had to fire the DJ and I had to help them book another one that same day. The person whom the bride and groom were working with was not the coordinator on the day of their wedding. Last but no least the wedding was running behind and I had to figure out how to shorten the ceremony so we could be on time for the reception.  Last but not least, I had to fix the bride's strap on her dress. If this bride hadn't hired me, her wedding would have a disaster.
Conclusion
Think of a wedding planner as your personal concierge service. We will be there for you to answer any questions, calm your nerves, help choosing colors and styling, and work with you to bring your vision to life.
I did not write this to bash venue coordinators. Elegant Events by Michalea loves working with venue coordinators. There are some venue coordinators who really are valuable to the wedding planning process and a joy to work with. When it comes to your wedding day and handling the behind the scenes at your venue, no one is better than a venue coordinator. For everything else, hire a planner or at least a coordinator.
When you have a wedding planner and a venue coordinator, you rest assure that no stone will be left unturned. It is important to understand the role and responsibility of  of each.
Elegant Events by Michalea only takes on a certain amount of weddings. We want to be sure that we give your wedding our undivided attention.  Please don't hesitate to give us a call or shoot us an email today. We would love to help you tell your unique love story.