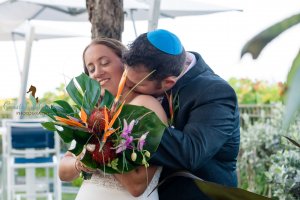 In a sea of people, my eyes will always search for you…
Melanie and her fiancé Bryan were very… and Elegant Events by Michalea was very excited to work with them. Melanie and her mother reached out to us in January 2021 because they were just ready to have this wedding. Like many other couples, Melanie and Bryan had to change their wedding date twice because of Covid. Instead of rescheduling for the third time, they decided to keep their original date and just cut the guest list down to just 30 of their closest family and friends. The 30 included their bridal party which made their intimate a Micro Wedding.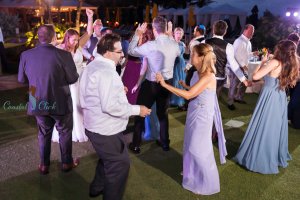 Their non-traditional and tropical nuptials were held at the Marriott in Pompano Beach, FL. Melanie & Bryan had a traditional Jewish ceremony on the beach with a poolside reception. The moments captured were beautiful. They decided to do a first look and even got to capture a few photos with their bridal party and guests prior to the ceremony. Melanie & Bryan decided to capture their photos before the cocktail hour so they could spend some quality time with their family and friends since they weren't able to see them because of Covid. The cocktail hour was the perfect time to catch up and they truly had a warm time together.
The food was very non-traditional and out of this world amazing. One thing that their guests will remember for a very long time is the sushi boat. It was unique, creative and so yummy!
We had an amazing time planning Melanie & Bryan's wedding. Their simple, yet elegant style had a tropical, relaxed feel and we loved it. Melanie knew exactly what she wanted and executing her plans took on a whole new meaning for us here at Elegant Events by Michalea.