Hello my name is Michalea Smith , also known as the lady with the blue hair. I am a wedding and event manager in West Palm Beach, Florida.  I am a wedding and event addict I love helping brides and groom on one the of most important days of their lives. I am such a sucker for romance. I love it when a man and a woman have found their one true love.  Love and God are at the center of everything that me and my team do.
My story started a few years ago.  I met a young couple at the church I was attending. They were both 18 years old, really in love and wanted to get married. Well I had invited the young lady to my house one weekend to talk. She was so excited and telling me about all the things they had purchased for the wedding. I asked her what are you going to do with all this stuff and who is helping to stay organized and coordinating this wedding. She said OMG, I don't know. I said you are going to need a planner or at least a coordinator. This young lady had no clue, because this was the first time she had ever done anything like this.
At this point I knew that I never ever wanted another bride to feel lost, confused, and left on her own.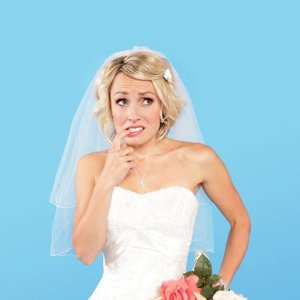 I have been a bride before, so I know what it's like being in your shoes. Planning a wedding or any event can be stressful. Most likely this is the first time you've ever planned a party this big and lavish. Have no fear, because I will be with you every step of the way.
I don't believe in a one size fits all. Many planners have packages that they have created and put a price to it. Well what if you need more or less or want to take something from package B to add to package A. My desire is to create a customized packaged to fit you needs and desire. My team and I will help you to create an custom elegant and memorable event. I love brides who want an elegant wedding, but color outside the lines a bit. I had a bride who wore red shoes on her wedding day.
I want to help you bring your vision to life, stay organized, solve any problems.  I truly value family and love. That's why I've created a brand that is completely focused on telling your unique love story with all the little detail throughout your wedding day. At the end of the day, the love and smiles that I see on the faces of the couples, and their families bring me joy
I believe in Love, I believe in Marriage. Let me help you tell your love story.